Turkey Cabin Charter
Turkey Cabin Charter A vacation through the blue seas and hidden paradises is everyone's dream especially in the hot summer days and romantic summer nights. For this reason, a blue voyage cannot be overseen especially when cabin charter is available in many coastal areas.
First of all, before starting with the cabin we want to introduce you the simple definition of the meaning of a cabin charter. Questions such as 'what is a cabin charter?', 'what does cabin charter mean?', and 'what are the charter Turkey options?' will be explained and answered in this article. Let us guide you as your cabin charter experts in your excellent and sophisticated blue voyage.
Definition and Meaning of Cabin Charter
The cabin charter is a great opportunity for groups that do not want to rent the whole yacht due to various reasons. This budget-friendly opportunity is offered by yacht charter agencies to provide you a perfect blue cruise experience. Similar to holiday resorts, the cabin charter includes meals and accommodation.
MAIN PORTS
You rent cabins according to the number of people that compose your group and pay a fee accordingly. This cabin charter experience can be a very interesting vacation since you will share the boat with another or other groups. This is a perfect opportunity to meet new people, thus, new cultures while creating new connections.
Turkey Cabin Charter
Cabin Charter options are available in many coastal cities that enable you to explore the blue heaven in the seas and unknown bays. The cabins are located in the boats and can be considered as rooms in a hotel. The number of the cabins can vary from 6 to 16.
Before starting your blue cruise with aCabin Charter , a starting point and a destination are selected. Cabin is a wonderful and magnifying experience in which unforgettable memories can be created with the integration of sun, the azure blue sea, and the entertaining company. In all coastal areas and touristic places with sea, you will most probably find a charter turkey where you can get your own boat cruise. The fees may vary from cabin to cabin and yacht to yacht.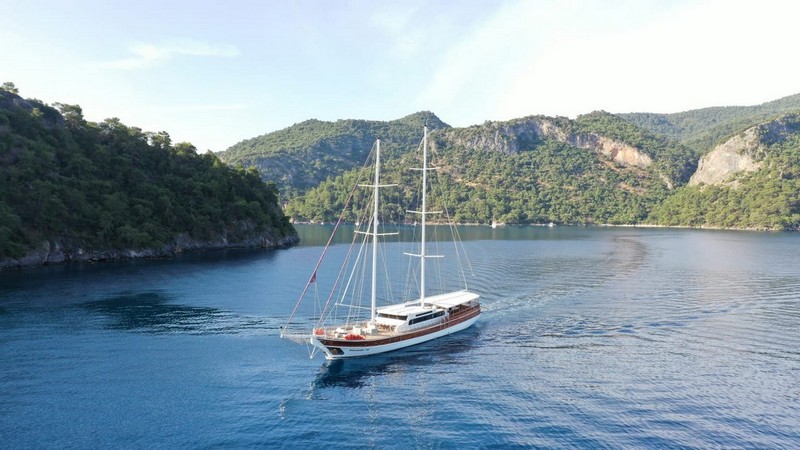 Advantages of Turkey Cabin Charter
One of the advantages of cabin charter Turkey is that it is less expensive and more budget-friendly than when the whole yacht is rented. For those with a smaller budget yet, with an emerging and growing sea love; the cabin charter Turkey is the best opportunity for unforgettable and glorifying blue sea experience. Another benefit of the cabin charter Turkey is that you may explore hidden and unknown bays and witness eye-catching views while enjoying the summer entertainment. Last but not least, the fact that you can share the yacht with other cabin charter Turkey entertainers, creates a multicultural experience with a friendly and sincere atmosphere. While enjoying the blue cruise, you can meet new people, new cultures, and can share the common purpose all sea-lovers have: entertaining the soul! To sum up, at the end of the blue journey, you have a lot of interesting stories to tell and experience to think of and feel satisfied thanks to the cabin charter Turkey.